murals in the market map
after the third annual murals in the market (MITM) festival, MITM wanted an accessible master map of every mural's location thus far. by combining several years of digital maps and setting out on foot, a master map with over 110 murals was born. responsibilities included: art direction, design of map and map key, project management, and marketing a new product.
▾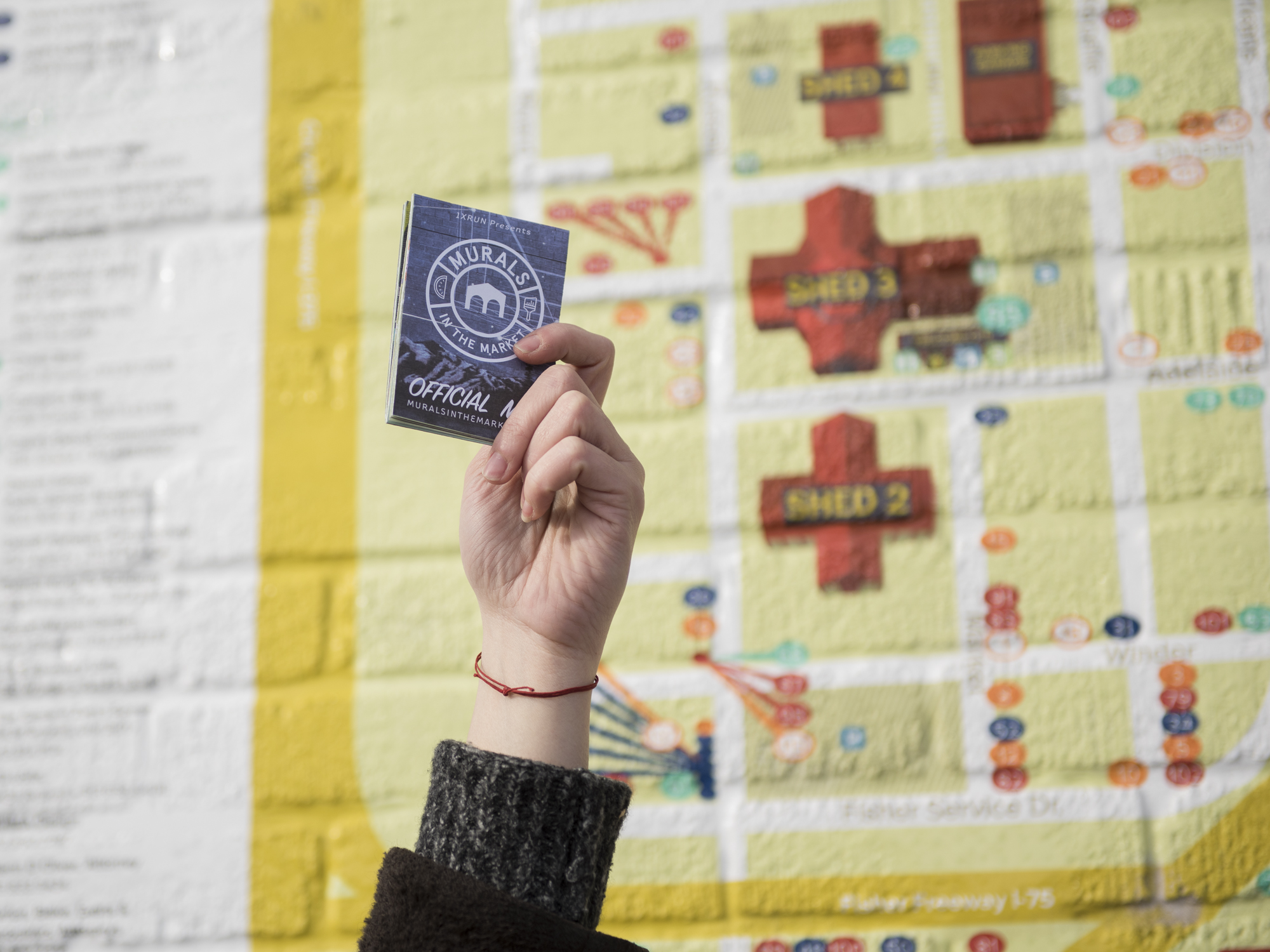 maps were distributed in various businesses within eastern market and around the city of detroit.